Feel like you've lost some of who you are in taking care of others? It doesn't have to be this way!
This mini-course gives you a simple, 4 part framework to recognize the habits of self-silencing that you're stuck in and to begin to make a change in realistic doable ways that will stick.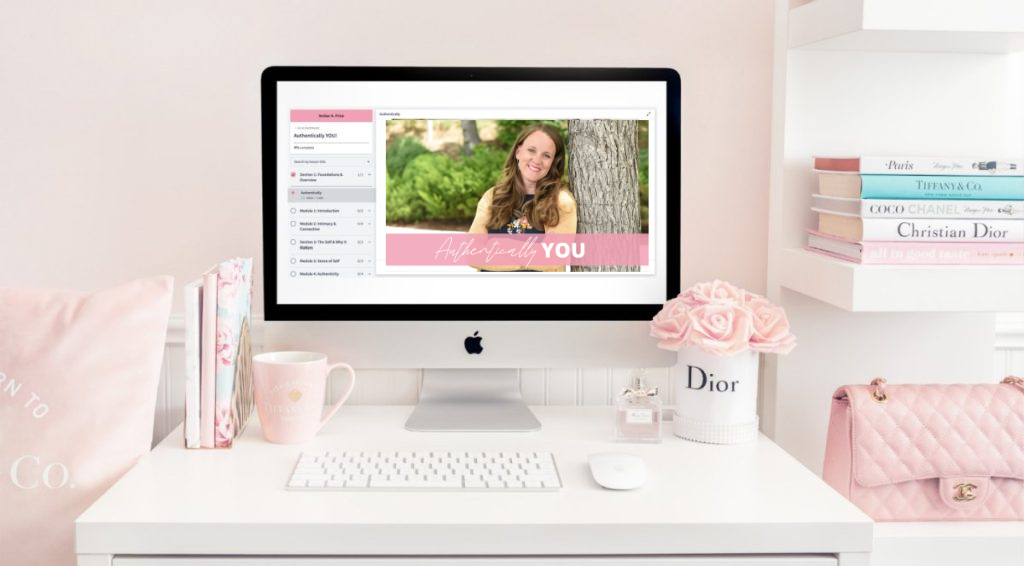 The world we live in is FULL of expectations and input about how YOU should be living.
This amazing course walks you through a close look at who you really are and how you can be yourself in spite of pressure to conform and compare. Better relationships come with being more YOU.
Your Body & Your Relationships
As many as 97% of us struggle with feeling dissatisfied with our body in some way. That probably includes you.
But your body is a core part of who you are and has a lot to do with your relationships. Let's talk about about the way you feel about your body and flip the dialogue in your mind so you can love living in that body and thrive in your relationships!
Get a discount at launch if you join the waitlist:
A fulfilling sexual relationship is about so much more than finding good positions or dealing with low libido.
This course will cover foundational concepts of enjoying real connection with your partner in a sexual relationship. We'll talk about whether you're normal (you are), body image, meaning, desire, challenges, and so much more!
Get a discount at launch if you join the waitlist:
Subscribe Free
Sign up for the free newsletter for twice-monthly tips & discounts on future courses
Are you tired of trying to please everyone in your life? Tired of trying to be someone you are not just to fit in? Are you a people-pleaser, do you struggle with body image, or feel like you have tried all the things and still don't feel authentically you?
If your answer is YES, then you came to the right place!
The Authentically YOU course is created with you in mind.