Stop self-silencing and reclaim who you are today!
This mini-course gives you a simple, 4 part framework to recognize the habits of self-silencing that you're stuck in and to begin to make a change in realistic doable ways that will stick.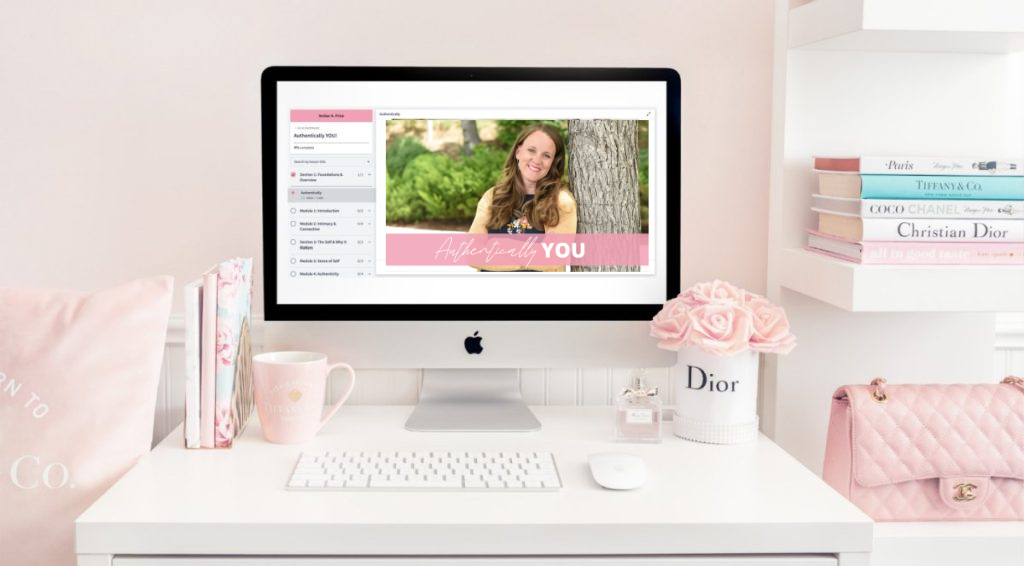 The world we live in is FULL of expectations and input about how YOU should be living.
This amazing course walks you through a close look at who you really are and how you can be yourself in spite of pressure to conform and compare. Better relationships come with being more YOU.
Subscribe Free
Sign up for the free newsletter for twice-monthly tips & discounts on future courses
Are you tired of trying to please everyone in your life? Tired of trying to be someone you are not just to fit in? Are you a people-pleaser, do you struggle with body image, or feel like you have tried all the things and still don't feel authentically you?
If your answer is YES, then you came to the right place!
The Authentically YOU course is created with you in mind.